As we Know Google Adsense is the best way for PPC ( Pay Per Click ) to earn money online . You just need any blog, website or YouTube Channel for the startup .
Now Mainly Two ways for making miney through Adsense :
> Wesbite or Blog Content
> YouTube Monetization



"We all must have a confusion when we apply for Google Adsense in these two methods , they dont really explain the exact reason why they are rejecting this ."
Earning through YouTube is not a much difficult task , just depends on your creative ideas and original contents then you could make a large amount of Money .
- this google ad is just a short video which always plays in between while playing any YouTube video and it helps you make some money .
1. First Search for YouTube Monetization in the left side bar .
> In Monetization Section , Click on Enable My Account .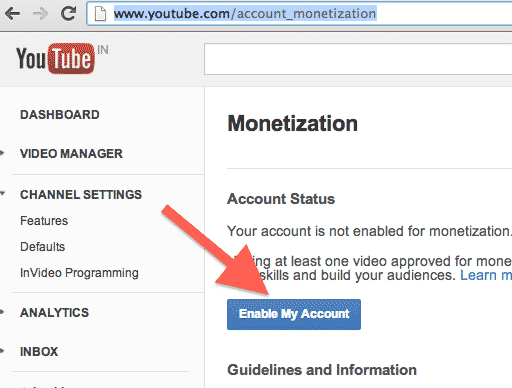 > After that , in next step you have to accept the Terms and Conditions for Adsense Policy .
2. Now Select the ad-formats for the videos you will upload .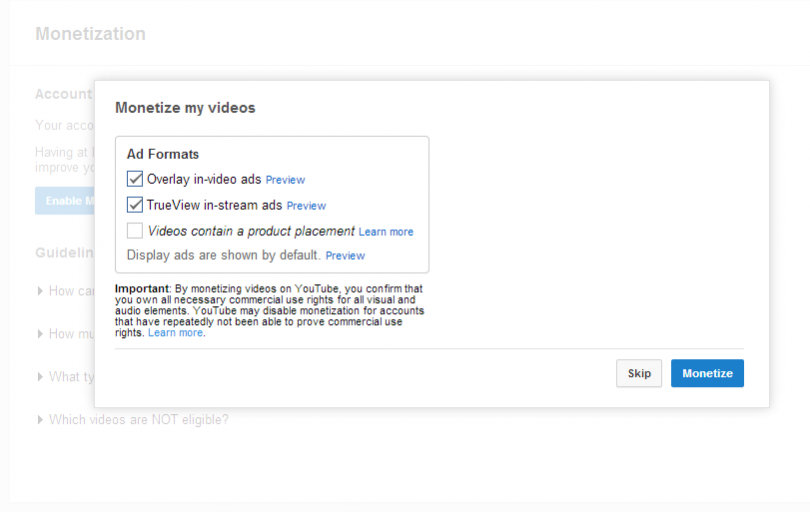 > Now its a time to upload a original and Unique video to your channel .
> The Most important thing about the adsense approval is the original and quality content , the adsense could only monetize your video or your blog when they see a unique content .
3. Now how you will be paid on YouTube .
Visit the Link and check the guidelines
Account Monetization
> There You can associate your adsense account and proceed further to get paid .
> After the associate section , you will see a contact information form in which you have to provide your Name , Address , Account Type etc. All These information are used to verify your address and for Billing.
4. Some Tips for Early Approvals
Types of Videos to upload which will be effective for monetization
Music or Games videos created by own.


Create some helping and guiding videos.


Study Tutorials or Knowledge based material with unique content .


Entertaining videos like any funny incidents ,dancing , funny jokes .


Real Time Videos (Live Videos) .
Points to be taken care
The Content must not contain any secret or sensitive information .


The shared videos must not contain any adult content.


The Video must be Unique or else it will be a voilation for copyright issue


The important thing is that people always apply for Google Adsense continously but with failure everytime , they left their channel or blogging. The Account will be approved , just have to be consistent and original.
Hope This could give you some sort of help .

If You have any query ask a question in the contact above